Everyone who signs up to be an Eastside Supporter in Radiothon 2023 (18-24 June) goes into the running for some very special Prize Draws.
During DRIVE (Monday – Friday) there is a DAILY PRIZE DRAW. Everyone who has signed up in the previous 24 hours is in the running for these fantastic prizes.
All new Gold and Business Supporters go into our mega GOLD PRIZE DRAW or BUSINESS PRIZE DRAW (announced in July).
Here are the many and exciting prizes, offered by our fabulous and generous Sponsors!
Don't forget to tune in throughout the week for your chance to win other great spot prizes in your favourite show!
Daily Prize Draw
1. Four Pillars Yuzu Gin
2. Bucketty's Brewery 12 pk
3. $50 Voucher to Sam the Butcher
4. $30 Voucher to Free Radio Alice
5. Family Pass to Australian Museum

Major Prize Draw
1st PRIZE - THE GETAWAY: Full festival double pass to WOMADelaide 2022 plus accommodation at the Hotel Grand Chancellor

2nd PRIZE - NIGHT ON THE TOWN: Double Pass to Teskey Brothers plus Dinner at Alcatraz Sydney

3rd PRIZE - BREWERY TOUR: Young Henrys Brewery Tour for 13 people
Gold Prize Draw
1st PRIZE - GIANT MOUNTAIN BIKE : Giant Adult Mountain Bike courtesy of Woolly's Wheels

2nd PRIZE - FESTIVAL : 1x Day Double Pass to Bluesfest valued at $400

3rd PRIZE - TOUR : Young Henrys Brewery Tour for 13 people

4th PRIZE - EARPHONES : ATH-SQ1TW Navy-Red Audio Technica Earbuds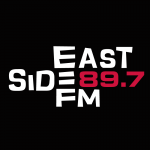 Business Prize Draw
1st PRIZE - EASTSIDE SPONSORSHIP CAMPAIGN: $2,000 worth of on-air radio sponsorship promotion for their business.

2nd PRIZE - WINE CASE: Case of wine from Paddington's PnV Merchants worth $500

3rd PRIZE - DINNER: 1x Day Double Pass to Bluesfest