Everyone who signs up to be an Eastside Supporter in Radiothon 2019 (16-22 June) goes into the running for some very special Prize Draws.
During DRIVE (Monday – Friday) there is a DAILY PRIZE DRAW.  Everyone who has signed up in the previous 24 hours is in the running for these fantastic prizes.
All new Gold and Business Supporters go into our mega GOLD PRIZE DRAW or BUSINESS PRIZE DRAW (announced in July).
Also, keep an eye out for "spot prizes" being offered by your favourite Presenters, daily on their shows.
Here are the many and exciting prizes, offered by our fabulous and generous Sponsors!

Daily Prize Draw
• "John Street Jazz": Double Pass to any show
• Coffee tour at "The Coffee Roasters"
• Ooooby (Local Organic Food Delivered To Your Door): $20 off your first purchase
• The Comedy Store "Showcase" - Double Pass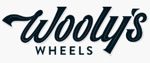 Major Prize Draw
1ST PRIZE - BICYCLE: From WOOLYS WHEELS

2ND PRIZE - ALBUMS of the Week (Full year set)

3RD PRIZE - CONCERT: City Recital Hall: "Van Morrioson's Masterpieces - Vince Jones & The Astral Orchestra"

4TH PRIZE - THEATRE: Mamma Mia! (Opening Night) at Riverside Theatre
Gold Prize Draw
1ST PRIZE - DINNER: "Escape to OTTO" Restaurant, courtesy of the Fink Restaurant Group (value: $400)

2ND PRIZE - FESTIVAL: WOMADelaide 2020: 2x weekend passes

3RD PRIZE - CONCERT: Sydney Opera House: "Let It Be: The Beatles Songs of Lennon and McCartney"

4TH PRIZE - THEATRE: Belvoir Street Theatre: "LIFE OF GALILEO"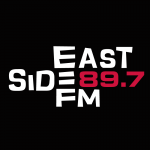 Business Prize Draw
1ST PRIZE - EASTSIDE SPONSORSHIP CAMPAIGN - $2,000 worth of on-air radio sponsorship promotion for your business, the campaign expertly tailored to your needs by our Marketing Manager!

2ND PRIZE - FESTIVAL: Byron Bay BluesFest (One Day Pass for two people)

3RD PRIZE - CONCERT : City Recital Hall: "The Idea of North: Harmonic Histrionic"

4TH PRIZE - THEATRE : Belvoire Street Theatre "Packer & Sons": 16 Nov - 22 Dec 2019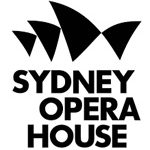 Spot Prizes
We also have loads of SPOT PRIZES for new Supporters, including :
- Double passes to shows at City Recital Hall, Sydney Opera House, Venue 505, Foundry616, SIMA Sound Lounge, Johnston St Jazz, The Vanguard, Camelot Lounge, The Comedy Store and The Enmore Theatre.

- Festival tickets to Sydney Soul Weekender, WOMADelaide, Woodford Folk Festival and Byron Bay BluesFest.

- Theatre tickets to Belvoir Street Theatre, Sydney Theatre Company, Riverside Theatre and Darlinghurst Theatre Company.

- Dinners at The Owl House and OTTO.

- Vouchers for Red Eye, Mojo Record Bar, The Record Store, Radio Free Alice, The Vintage Record.